Employment Aid Readiness Network
(EARN) Indiana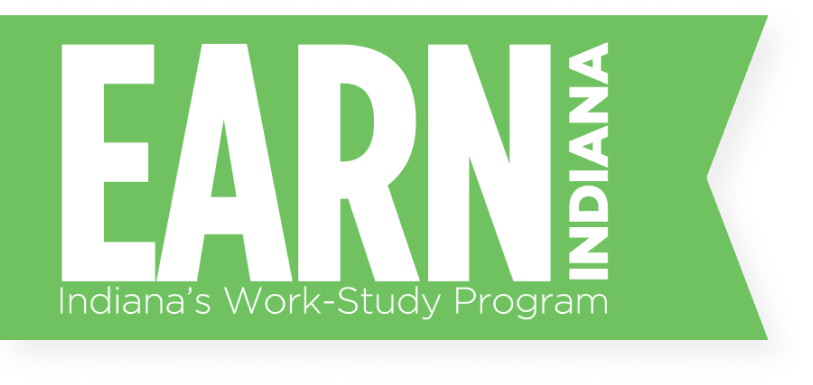 Funds for eligible interns and internships in Indiana
Work and Learn Indiana is pleased to be working with the Indiana Commission for Higher Education (CHE) to facilitate EARN Indiana, a revamp of the state work-study program.
About EARN
Employers with an approved internship may receive state matching funds by hiring students who are eligible to receive state financial aid for a resume-building, experiential, paid internship. CHE is partnering with Work and Learn Indiana to better match students and employers to maximize each student's academic success and career achievement and to assist employers in finding the perfect fit for their team.
What is the EARN Indiana program?
The Employment Aid Readiness Network (EARN) Indiana is an experiential learning internship program administered by the Indiana Commission for Higher Education (CHE) in partnership with Work and Learn Indiana (WLI). It is designed to provide financial assistance to employers who provide paid internships for qualified Hoosier students currently enrolled in a post-secondary education program and/or students attending an Indiana secondary school.
EARN Indiana was established in 2013 under Indiana Code 21-16-2 and most recently in 2019 expanded to include high school students.
Employers
To see if your internship is eligible, complete these steps:
Register as an employer on Work and Learn Indiana
Create an internship posting
After selecting your internship is paid on the first page of details, under "would you like to utilize EARN Indiana funding?" select "yes"

This will bring up another prompt asking if your internship is going to use college or high school EARN funding
Choose whether the experience you are posting for is either a college experience or a high school experience (employers must submit two separate EARN applications if interested in hiring high school students and college students)
This will add a corresponding EARN Indiana Application section to your application. If you scroll to the top of the application, you will find it next to the Skills and Description tabs of the application. Fill out the entire internship application, including the EARN application tab, and then click "submit for review"
Once your position is approved to appear on our site, this triggers the submission of the EARN application to the Commission for Higher Education (CHE)
Once approved by CHE, you will receive an email asking you to submit state vendor forms and granting you access to the state's intern hour tracking tool, called ScholarTrack
Internship Eligibility Criteria
In order to receive matching funds, certain minimum criteria must be met:
Internship must provide experiential learning
Internship must be paid hourly
Internship must be at least 8 weeks
Intern must work 12 to 20 hours a week during academic year, August 16-April 26 (12 to 40 hours during summer April 27-August 15)
Intern activities may not be political or sectarian
No more than 25% of intern's work can be administrative in nature
No more than 50% of your workforce may be interns
Federal Work-Study funds or other grants may not be received for the internship position
In order to be eligible for EARN Indiana, intern cannot be with same employer for more than one year/ 365 days (students eligible for four years total of EARN funds, two years of secondary, two years of post-secondary)
High School Experiences
High School Experiences must follow all of the above criteria, and in addition, the intern's activities must align with the Next Level Jobs industries listed below:
Advanced Manufacturing
Building and Construction
Health and Life Sciences
IT and Business Services
Transportation and Logistics
Education
Agriculture
Register as an employer now
Students
College/University
Find out if you're eligible to receive EARN Indiana funds by clicking on the EARN Indiana banner at the top of your student workspace and completing the short form. By answering just a few simple questions, you'll instantly learn your eligibility status.
College/University Student Eligibility Criteria
To be eligible for an EARN Indiana internship, a student must:
Be an Indiana resident
Not have a bachelor's degree prior to the term a student plans to work

(however, an intern can work and qualify for EARN Indiana in the semester immediately following graduation)

Be enrolled full time or part time at an eligible Indiana college or university and have an Expected Family Contribution (as determined by the FAFSA from the current academic year) less than or equal to $24,570
High School
Work with your school or career center counselor and work-based learning coordinator to determine EARN Indiana eligibility. A member of your educational institution must provide enrollment support.
High School Student Eligibility Criteria
To be eligible for an EARN Indiana internship, a student must:
Be an Indiana resident
Attend a secondary school in the state of Indiana
Register as a student now
Policy and Procedures
College EARN approved experiences and students will be marked with a green EARN flag
High School EARN approved experiences and students will be marked with a gold EARN flag
Students do not have to find and match to EARN positions on Work and Learn Indiana. Employers may utilize an alternative applicant tracking system to find and hire candidates. Employers can still utilize EARN funds for an EARN eligible student by having the position approved on Work and Learn Indiana and filling the position with the EARN eligible student after the student has been hired. No hours can be reported retroactively.
EARN Indiana funds cannot be utilized and/or submitted retroactively
Experiences must be paid an hourly rate, cannot be paid via a stipend
Employer must mark the internship as filled in Work and Learn Indiana with an EARN Indiana eligible and enrolled student
Employers must enter all hours for reimbursement of wages into CHE's system no later than 30 days after internship ends
Interns will perform work that does not displace regular employees or impair existing contracts for services
Employers must not employ students who have a familial relationship
EARN Indiana funds cannot be utilized with Employer Training Grant (ETG) funds and/or other work-study funds
However, you can utilize EARN funds and Career Scholarship Account (CSA) funds
Students are not eligible past 365 days for EARN funds at a single employer. Employers can still retain student should they so choose after the 365 days of EARN Indiana funding, however employer would then be responsible for 100% of the wages, if applicable
Employers are limited to $30,000 maximum in EARN Indiana total reimbursement funds during a state fiscal year (July 1-June 30). This includes if the employer utilizes both the high school and college EARN Indiana program
Employers must sign a user agreement with the Indiana Commission for Higher Education and submit state vendor forms through ScholarTrack in order to start EARN Indiana reimbursement process
Additional EARN Information / Questions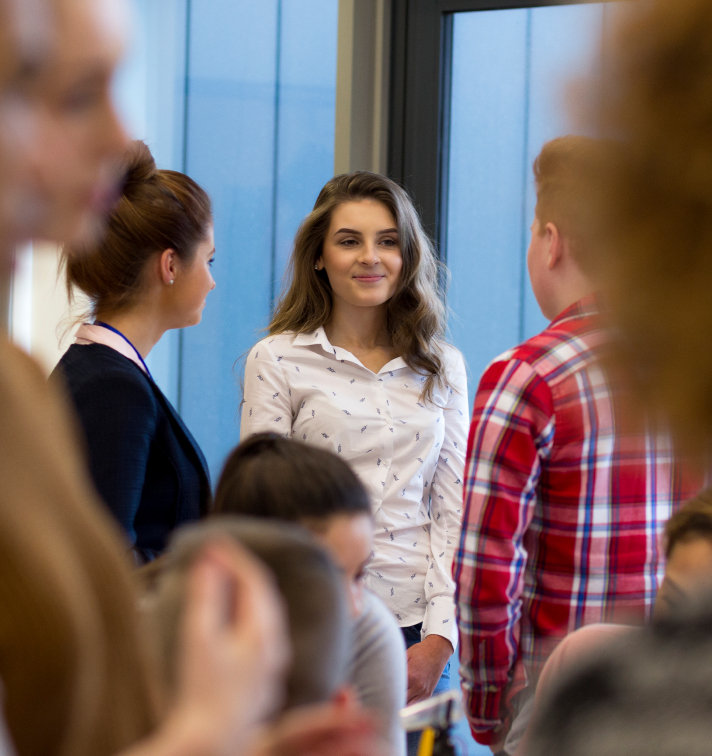 High School Educators
High school educators interested in the EARN Indiana program must complete the EARN Indiana participation interest form utilizing the link below. Educators must be engaged in the High School EARN Indiana program in order for students to be eligible and for employers to take advantage of EARN Indiana funds for hired high school students. Completing the interest form does not guarantee all employer partners will receive funding. Employers should not complete the interest form. Employers can indicate interest through adding an internship in their Work and Learn Indiana workspace.
Completion of this form allows Work and Learn Indiana staff to evaluate equitable access to EARN Indiana funding based on school size and geographical location for students across the state within a similar timeframe. It also provides staff an opportunity to train educators on the EARN Indiana enrollment process. Once the form is filled out, the educator contact will receive communication about attending an orientation. If educator is a recurring participant in the EARN Indiana program, they are not required to attend the orientation. Should there be any questions, please contact Work and Learn Indiana staff at workandlearnin@indianachamber.com
Complete the Interest Form
Feedback