Indiana Work-Based Learning Conference
Featuring the 18th Annual Impact Awards
February 22, 2024 - Embassy Suites Noblesville
13700 Conference Center Drive South
Noblesville, IN 46060
Program brought to you in partnership by Project Lead The Way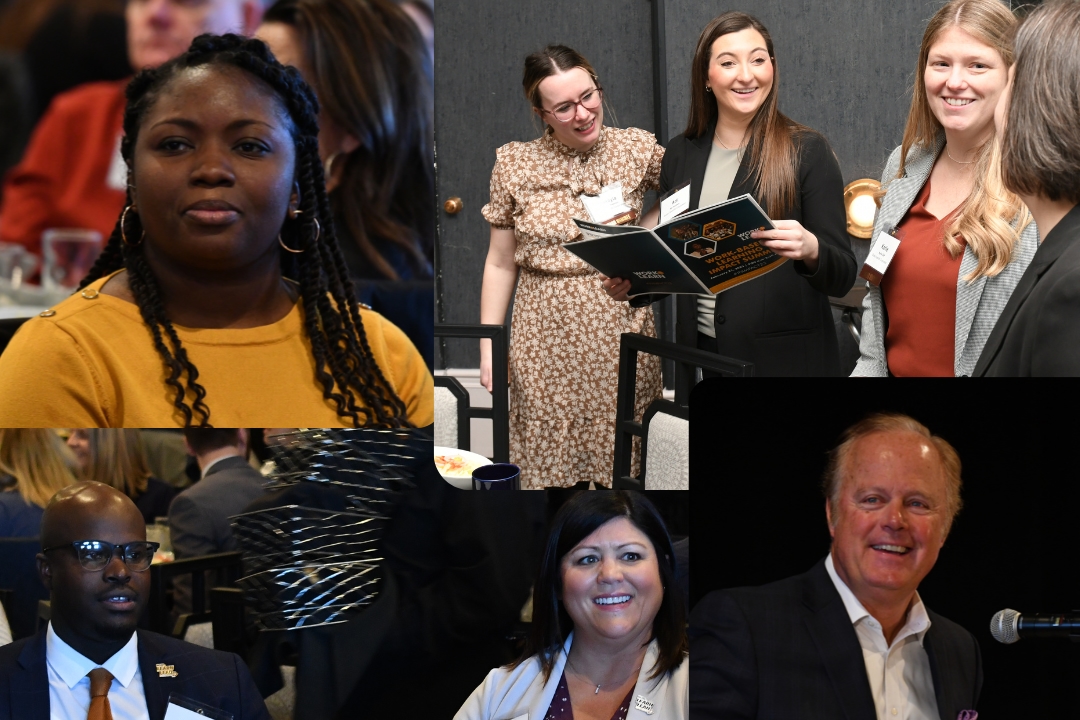 Registration
Registration is now open! Choose a registration option below.
Conference and Lunch
Time: 8 a.m. - 3 p.m.
For-Profit Pricing: $350
Nonprofit Pricing: $125
Awards Luncheon Only
Time: 12 - 2 p.m.
For-Profit Pricing: $100
Nonprofit Pricing: $75
Student/Parent Pricing: $30
Summit and Award Lunch
Lunch Only
Tentative Agenda
8:30 - 9:00 a.m. Breakfast & Check-In
9 - 9:10 a.m. Welcome
9:10 - 9:50 a.m. Keynote

10 - 10:50 a.m. WBL Breakout Session
11 - 11:50 a.m. WBL Breakout Session
12 p.m. 18th Annual Impact Awards Luncheon
2 - 2:50 p.m. WBL Breakout Session
2:50 - 3:00 p.m. Closing & Networking
Agenda is subject to change
2024 Impact Awards Luncheon
Nominations are open for the 18th Annual Impact Awards! Recognize work-based learning excellence in Indiana by nominating an employer, work-based learning supervisor, career development professional, innovative program or work-based learner.
Winners will be chosen by a group of impartial judges. All nominees and winners will be celebrated at the Impact Awards Luncheon in February 2024. You may submit more than one nomination in any or all of the award categories. The deadline is Friday, November 10, 2023
Award Nominations
All of the winners are selected by a group of impartial judges from nominations submitted by YOU. Employers, have you hosted an intern who's a rock star? Students, have you worked for an outstanding employer or supervisor? Schools, do you have career development staff that goes above and beyond? We want to hear your stories.
Congratulations to Our 2023 Winners!
Work and Learn Indiana hosted the 17th Annual IMPACT Awards Celebration on February 21. Read about the employer, career development professional, intern supervisor, intern and community partner winners!
Read more »
Thank You to Our 2024 Sponsors
Interested in Sponsorships?
Sponsorships and exhibit spaces are available for the conference. You may contact the Institute for Workforce Excellence team at workandlearnin@indianachamber.com for more information. Please note that sponsorship does not guarantee you a spot on the agenda, but priority is given to sponsors when reviewing the presentation submissions.
Feedback