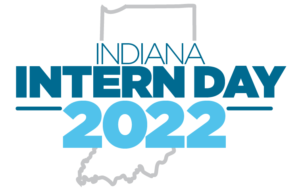 When Work and Learn Indiana and the Commission for Higher Education created Indiana Intern Day, we wanted to lead a social media movement celebrating the excellence of Indiana's interns. Modeled after WayUp's National Intern Day, the campaign occurs each July, starting with its inception in 2019. In today's highly competitive labor market, it's more important than ever to recognize talent. Interns make up a valuable part of Indiana's talent pipeline!
2022 Indiana Intern Day will take place on July 28. Show you're committed to recognizing Indiana's interns! Participate by making the pledge to celebrate Hoosier interns and internship programs. After filling out the online pledge form, participants will immediately receive a digital content kit with sample social media posts, graphics, and more.
Both employers and educators can make the pledge! Educators, celebrate your students with internships and your employer partners offering internship programs. We know educators play a vital role in facilitating internships around the state.
Make the pledge today!